Top
Shipyard Mangement
Shipyard Mangement
HESCO's consulting service offers solutions that increase competitiveness by improving productivity and system capacities. We take time to listen and work closely with our clients to devise intelligent and innovative solutions.
1. Competitive Technical Power Solution
HESCO offers a systematic approach to strengthen productivity and cost reduction in clients's shipyards. As an established company dedicated to reducing cost and delivering excellent productivity, we target a goal and use all possible means to achieve it. We implement an effective general action plan in shipbuilding and then proceed to action plan.

To further strengthen our productivity method and improve our cost reduction activities, we implement four management methods, namely:
Design Improvement
Facility Improvement
Management Improvement
Production Procedure Improvement
We also offer this management system to clients:
Challenging Management System (CMS)
- Target Management System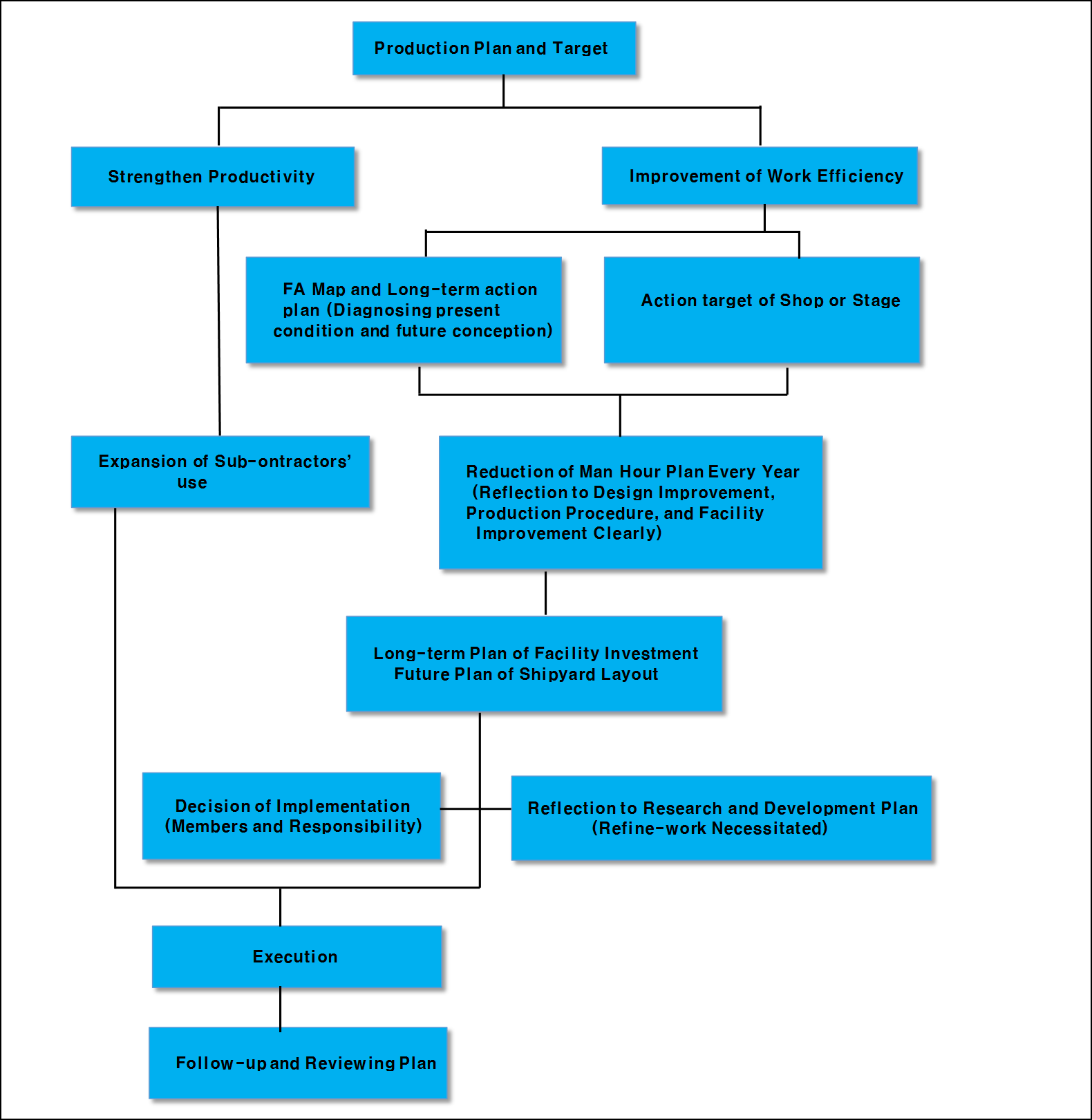 2. Development of Process Management
A systematic approach to the production process is what HESCO offers to each client. HESCO's process management was developed in order to provide a global planning approach to our clients from the design down to the completion. The process includes concept planning, detailed planning and the application of such plans with specific tasks on each stage. All tasks are ensured that all areas of the production process are planned to a specific strategy and quality level.
Offer paramount processes for each shipbuilding stage to optimize and to create high quality, cost-efficient, and time efficient solution for clients
Programming of cost-control and process-control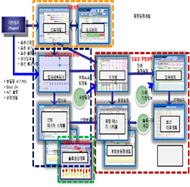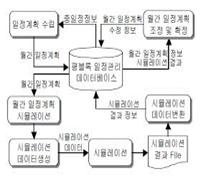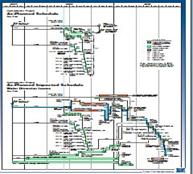 Introducing of CIMS (Computer Integrated Management System)
Design, Logistics, Production, Facility Maintenance, QA, Cost-control, Process-control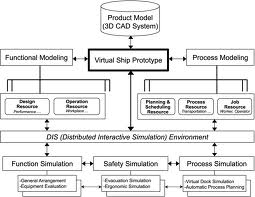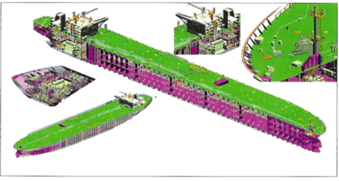 3. Information Technology for Shipbuilding
When starting ship construction, some problems often get in the way of success. An outdated and inefficient shipbuilding technology can seriously affect the construction process. There is a need for new technology that would not only reduce the cost but would also improve efficiency in the shipyard.

HESCO provides state-of-the-art information technology which entails the initial design stage of the project down to the ship construction stage. A fresh approach to information management is what we offer in order to efficiently execute your shipbuilding plans.

We provide the right strategy in using our information technology to achieve the target of every shipyard. Our overall plan consists of objectives, principles and tactics on how to properly use the information technology. It is applicable to technical, facility and management areas:
Strategy on Strengthening Productivity
- Improve productivity for each shipbuilding stage and the whole shipbuilding process
New Outfitting/Hull Construction Method




Newly Combined Hull and Outfitting Work System




Erection Method




Launching Method




Facility Improvement Method




To Improve Automation System for Shipbuilding




4. Engineering and Technical Field for Shipbuilding
Shipbuilding activities in every shipyard must be efficient from concept design to completion. HESCO provides the best solution to this. Less cost with best productivity is what we aim for a shipyard in full consideration of the local environmental condition. These are just some of our areas of expertise in providing high-quality, cost and time-efficient solutions to our valued clients:
Competitive and Technical Power Solution
Refer to ¡®Competitive and Technical Power Solution¡¯ section above

Renovation and Modernization of Shipyards for Improving Productivity


With our knowledge and decades of experience in the improvement and development of shipyards, we are fully-able to take in the most challenging projects in the shortest time possible. Our experienced and reliable consulting and project management team are able to perform planned work on your shipyards. For clients who need to improve and further develop their shipyards, we offer the following consulting service:

Shipyard surveys/layouts
Feasibility Studies
Optimizing building strategy and planning for projects
Optimizing logistics and productivity

- Civil work and building, facilities and management




<